October 11, 2011
Making Household Supplies Cuter
Let's face it – maintaining a household can be mundane, but that doesn't mean that the containers you keep supplies in should be hidden and boring. Today I'd like to share with you a couple ways that I make my household supplies a little cuter.
I keep my liquid hand soap/dish soap in a Ball jar soap dispenser (tutorial is
here
).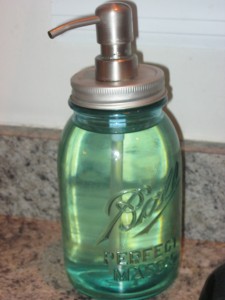 I like to keep my dishwasher detergent handy on my counter in a Ball jar with a little scoop inside.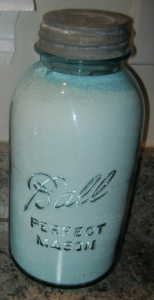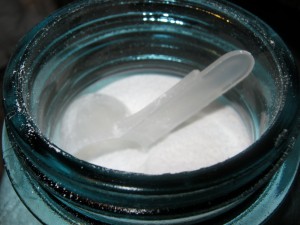 How about a little ceramic dish for vegetable scrubbers?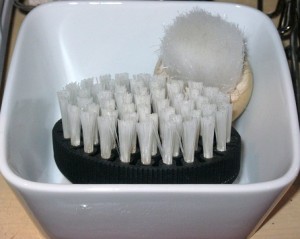 Or a small glass canister for dishcloths?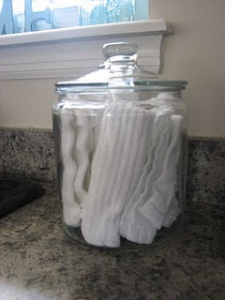 What have you done to make your household supplies a little cuter?